2018-08-21
A platform for new biologics and technology innovations
A high-quality, pilot-scale biopharmaceutical manufacturing facility is now opening in Uppsala, Sweden. The new Testa Center at GE Healthcare is both a national and an international test bed for start-up companies working with technology- and biologics innovations, as well as for the bioprocess industry. Ilya Pharma will be one of the first companies to use the bioprocess equipment.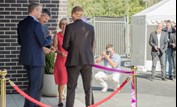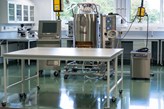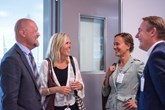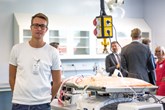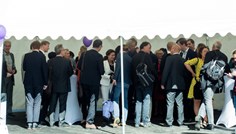 Key target groups are start-up companies, academic researchers and students, and even big Pharma companies. Ilya Pharma will be the first Pharma company to use the bioprocess equipment at Testa Center. 
 – We are happy to be one of the chosen innovative companies to validate our bioprocess here at the Testa Center. This opportunity is an add on project for us where we can significantly reduce risk and accelerate time to the clinical trial and also in the whole drug development. For biologics, a stable manufacturing process is key, says Evelina Vågesjö, CEO Ilya Pharma.
 Mikael Damberg, Minister of Enterprise and Innovation was at the grand opening and in his opening speech he said that this was an important day for Sweden being an innovation country and a big Life Science nation. This is also a proof of what happens when people go together and solve problems, something we have deeply in our Swedish culture and history. 
Since biopharmaceuticals are the world's fastest-growing class of therapeutics there is a huge interest in this area and with Testa Center Sweden becomes a global testing market. 
 – We are eager to boost different innovations that improve the development of new biopharmaceuticals, as well as initiatives that make the production of biopharmaceuticals more efficient in terms of speed, yield and quality, looking at the whole production chain from upstream to downstream, says Lotta Ljungqvist, President & CEO GE Nordics & CEO at Testa Center.
 Ilya Pharma`s validation at the Testa Center is co-financed by SweLife.
This project has received funding from the European Union's Horizon 2020 research and innovation programme under grant agreement No 804438.