2019-02-06
Pitching Ilya Pharma at Evonik 2019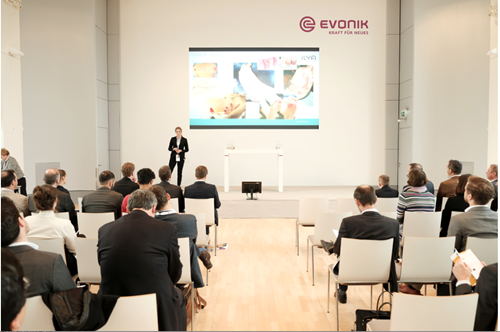 Evelina Vågesjö was presenting at Evonik HQ at an EIC Corporate Day, the 6th of February, in Essen Germany. Out of 4000 applicants sixteen companies were hand picked by Evonik to present their innovations and businesses. Ilya Pharma was one of the chosen companies.
 – It was a fantastic opportunity to be selected and also to meet the other companies in scale and growth phase, says Evelina Vågesjö, CEO of Ilya Pharma.  
The European Innovation Council pilot supports top-class innovators, entrepreneurs, small companies and scientists with bright ideas and the ambition to scale up internationally. It brings together the parts of Horizon 2020 that provide funding, advice and networking opportunities for those at cutting edge of innovation.