2021-01-07
Ilya Pharma announces positive results from Phase I trial of lead candidate ILP100 and rapid move to Phase II
Ilya Pharma, a clinical stage biopharma company, today announced positive results from an extensive Phase I trial (WHILYAS1) of its lead candidate ILP100 for the treatment of difficult and chronic wounds. This represents a major achievement since ILP100 is the first drug candidate based on genetically engineered Lactobacillus to be approved to enter human trials and has required new innovative approaches to CMC, bioassays and protocol development. On the back of these results the company has confirmed plans to initiate Phase II studies in Q2 2021. The lead program also de-risks the use of ILP-drug candidates in other medical indications, including the company's program in inflammatory bowel disease. 
- Single and multi-ascending dosing in total 36 healthy volunteers

- Primary endpoints of safety and local tolerability achieved in all doses tested

- Extensive pharmacology data sets generated for secondary- and explorative endpoints for wound healing and scaring

- Confirmation of the biologic effect of accelerated wound healing

- Assessments of multiple quantitative methods including 3D imaging of wound healing and scaring
The Phase I trial conducted at Uppsala University Hospital contained two parts, a single ascending dosing in three cohorts and a multi-ascending dosing part in three cohorts. In total 36 healthy volunteers were included. The design and data points were based on the previous scientific findings and rationale for testing and, in addition to the primary objectives of safety and local tolerability there was an extensive part relating to exposure, pharmacodynamics, mechanism of action as well as a larger imaging package including techniques such as non-invasive 3D imaging, monitoring of the microcirculation during the wound healing and scaring and investigations of the wound microbiome and required environmental safety. The investment in the data is in line with the strategy of Ilya Pharma for the continued clinical development.
The ILP-technology is based on deploying chemokines, which until now have been regarded as being too instable and having too short a half-life in tissue to be effective in major wounds. However, with ILP100, the lactic acid bacteria functions as small bioreactors on site in the wound, continuously introducing the CXCL12 into the wound tissue for a transient time. The founding team have described and published the full mechanism of action (Vågesjö et al., 2018, PNAS) which involves increasing the levels of CXCL12 in the wound so that "the body thinks that wound is much larger than it really is". This results in more and more specified immune cells being recruited to the wound, and through e.g. secretion of TGFb, healing being accelerated. 
"We are happy with these results showing that ILP100 is safe and tolerable and also delivers the expected biological effect on wound healing and scaring," says Evelina Vågesjö, Ilya Pharma's CEO. "Also important, is that this success de-risks and accelerate our other programs for instance the ILP100 in an oral formulation in IBD and other indications."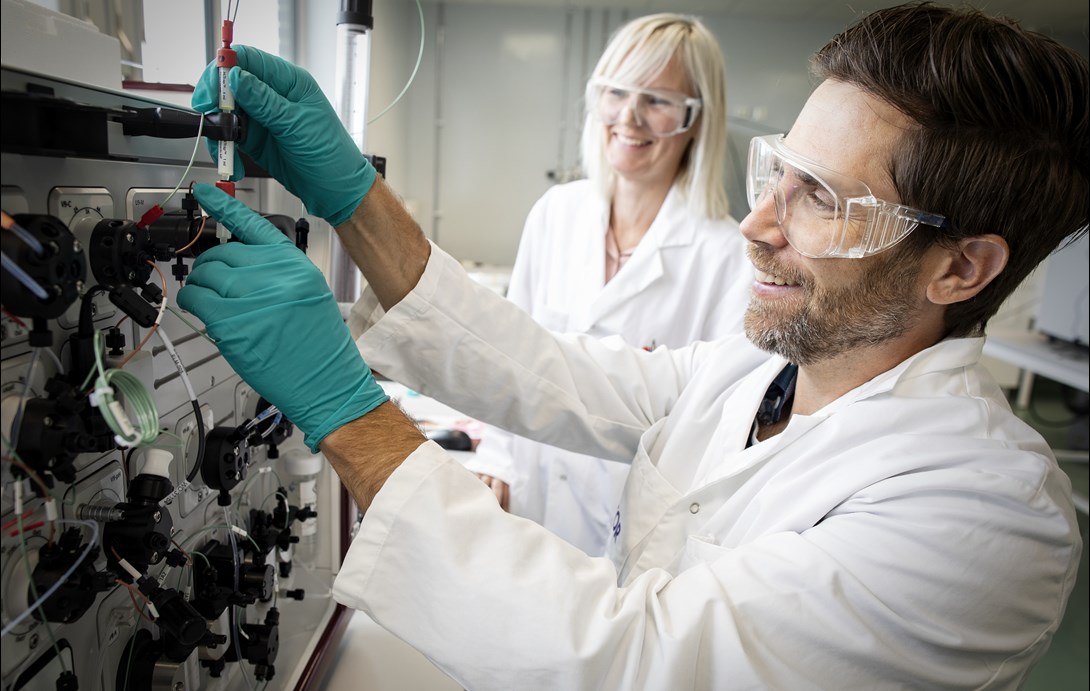 For more information please contact
Evelina Vågesjö, CEO
 +46 (0) 70 636 64